LAMDA Exams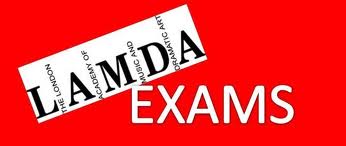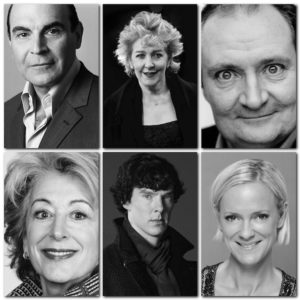 "Never a day goes by when I don't think
of something I learned at LAMDA."
Lesley Joseph – Actress
What is LAMDA?
LAMDA began offering speech and drama exams in the 1880's. Since then, these exams have been refined and developed into a host of prestigious vocational courses by experts in education, acting and communication. Known for their reputation for excellence world- wide, they are now the UK's leading speech and drama awarding body and LAMDA is the most recognised qualification available to students aged from 8+.
Surrey Youth Theatre is thrilled to offer LAMDA Exam courses which enable learners to gain qualifications at their own pace along flexible routes. (Higher level examinations are even recognised as UCAS points for UK universities)
The courses are led by Co- Director and Head of LAMDA, Angela Wood, who is an experienced LAMDA tutor with over 20 years' experience in coaching students through exams and holds a 100% success rate. We are proud to say that our latest results were all graded at High Merit and Distinction.
The courses combine group and 1:1 tuition in small weekly workshops as well as optional private tuition to make sure each student fulfils their potential.
Where?
As a registered centre this means that our students are able to take their LAMDA exams in our usual venue at The Wilfrid Noyce Centre in Godalming and our sister venue right next door The Burys Scout Hut, allowing our students to feel confident and secure in familiar surroundings.
It also reduces costs and travel time for parents, who would normally be required to travel to the nearest LAMDA centre in London if taking their exams separately.
All students are assessed based on their experience for which level would be most suitable for them.
THE GRADES AVAILABLE FOR STUDY ARE:
Syllabus: Acting – Solo
Entry Level Award                           Grade 5 Award
Grade 1 Award                                Grade 6: Bronze Medal                                
Grade 2 Award                                Grade 7: Silver Medal                                   
Grade 3 Award                                Grade 8: Gold Medal                                
Grade 4 Award                                                         
Next Course Dates And Times
Surrey Youth Theatre run three LAMDA exam courses during the academic year. The courses run from:
September to December
January to April
April to July
Please see our timetable for LAMDA class times
Fees and Terms & Conditions
For youth theatre students the fee for the entire 12 session course including the mock exam day is £180 per student.
For external learners ie students who are not a member of Surrey Youth Theatre, the standard fee is £195
This does not include the exam fee, which is payable separately and starts from £38 depending on the grade.
Fees can be paid in two instalments. No refunds for incomplete courses.
Important Information
It is important that you keep us informed of any learning challenges your child may have at the start of the course so that their sessions can be adapted accordingly and so that we can apply to LAMDA for extra time and support during the exam, if appropriate. You can email this information confidentially to laura@surreyyouththeatre.co.uk.
Skipping grades is at the discretion of LAMDA.
We take your child's privacy very seriously and any personal data you provide to us about you or your child is treated confidentially and securely. To read our Privacy Policy please visit https://surreyyouththeatre.co.uk/privacy-policy/.
After the students have attended their exam, results can take up to 6 weeks to be delivered to Laura. Once Laura and Angela have received the results, we deliver these to the students in an informal group setting. If you would prefer to receive your child's results by phone call, please let us know by emailing laura@surreyyouththeatre.co.uk.
TO BOOK:
There are only a very small number of places available for each course so that each learner is given maximum one to one time and tutoring. To book a place, you can contact us on the contact form on this website or you can contact Laura direct by phone or email.
---